CoverAmerica-Gold Travel Insurance Review
The most asked question on Travel Insurance Companies' helpline is: Which is the best Travel Insurance plan?
We all have the same question about what is the best travel insurance for traveling to the USA.
Search for the best travel insurance plans becomes an exercise when we have parents visiting the USA and we are looking for visitors' coverage options.
The USA has one of the most expensive health care costs; getting adequate insurance with proper coverage is key to preventing spending on unwarranted medical expenses.
It is super important, when planning international trips, to add travel medical insurance to the total trip cost.
No one wants to have to cut their international trip short and return to their home country due to uncalled-for medical expenses.
Our review of CoverAmerica-Gold travel insurance seeks to answer this question – is CoverAmerica-Gold the best travel insurance plan?
What is the CoverAmerica-Gold Comprehensive Coverage plan?
CoverAmerica–Gold travel insurance plan is a Comprehensive Travel Medical Insurance plan. It provides excellent coverage to the insured person both in the USA and for trips from the USA and certain other countries.
To answer the question about looking for insurance for parents traveling to the USA, the CoverAmerica-Gold travel insurance plan should be your consideration when comparing travel insurance for USA.
Parents traveling abroad generally are concerned with pre-existing condition coverage. This plan offers a solution as part of its comprehensive benefits offer.
Read on to understand the details.
Who Needs CoverAmerica-Gold Travel Insurance Plan?
CoverAmerica-Gold plan offers comprehensive travel medical insurance for visitors to the USA.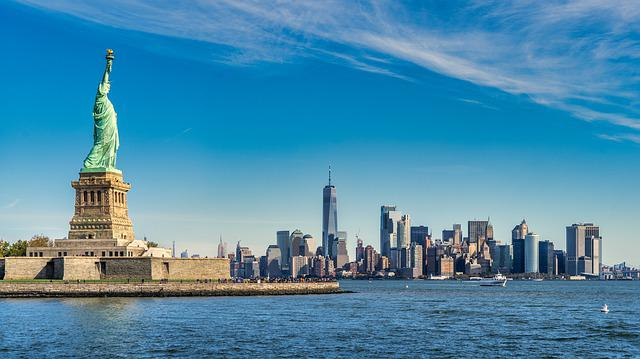 If you are a non-American citizen or a non-US resident, traveling to the USA for an extended period of time, the CoverAmerica-Gold travel medical insurance plan is for you.
The plan is available for purchase for a minimum period of 5 days, up to 365 days and renewable for up to 24 months.
Keep in mind that CoverAmerica-Gold is a plan strictly for those traveling to the USA. Trips to other covered countries (Canada, Mexico, Latin America, Bahamas, and South America) are covered only if those trips are incidental, while traveling to USA.
If you are traveling to, say, Canada only, then the CoverAmerica-Gold plan will not serve you any purpose. Your itinerary needs to have the USA as part of your travel plan.
Say your parents are traveling to the USA to visit you and then plan to visit Canada as well to meet your siblings, then CoverAmerica-Gold offers one of the best comprehensive coverage travel medical insurance options.
Pro Tip: CoverAmerica-Gold is one of the best-suited A-Rated plans for comprehensive coverage travel medical insurance coverage. Available for travelers with ages up to 70 years and provides acute onset of pre-existing conditions coverage. The plan is not available for those whose age is 80+ years.
Exceptional Features of CoverAmerica-Gold Travel insurance plan
No Cancellation Fee
Offers COVID 19 coverage and daily quarantine benefits
Urgent Care copay at $15 only
Offers acute onset of pre-existing conditions coverage
Pays 100% in the network after applicable deductibles for all covered benefits
Border Entry protection at the port of entry
Provides coverage for loss of passport or travel documents
Missed Connection benefit available during connection and transit to the USA
Cruise Coverage and Foreign Excursions Coverage around North America
Emergency Dental treatment
Emergency Eye Exam
Emergency medical reunion
Return of Mortal Remains of the insured person
Coverage for natural disasters and terrorism
Coverage for political evacuation and repatriation
Flu Shot coverage options with a $25 deductible
CoverAmerica-Gold Travel Insurance – Special COVID-19 benefits
Covid 19 screening test and eligible medical expenses coverage
Quarantine indemnity allowance
Repatriation of remains of the insured person
Pro Tip: For all the comprehensive coverage features listed above for the CoverAmerica-Gold Travel insurance plan, always see the detailed description in the policy document. This not only applies to this plan but any other travel insurance plans you are evaluating.
CoverAmerica-Gold offers a Full Refund Promise
CoverAmerica-Gold offers its buyers a full refund promise if they are not completely satisfied with this travel insurance plan.
The comprehensive plan refund promise comes with some logical conditions refund can be considered with no cancellation charges:
a full refund if the travel insurance plan has not started yet
a pro-rated refund if the plan is currently in effect
there have to be no claims made for the refund to be considered
CoverAmerica-Gold Comprehensive Medical Coverage
CoverAmerica-Gold offers you a couple of options for travel medical coverage.
This comprehensive coverage provides a policy maximum of $50,000 – $250,000 up to age 69.
From ages 70-79 the plan policy maximum will cover $50,000 or $100,000.
Choose to pay a deductible amount of $100 – $5,000 up to age 69.
From 70-79 you can choose a deductible amount from $1,000, $2,500, or $5,000.
All of these choices will determine how much your premium will cost.
After the deductible is paid, the plan pays 100% for covered benefits in the network.
For treatment outside of the PPO network, after deductible, the plan pays 80% of eligible expenses up to the $1,000 then 100% up to the policy maximum.
The PPO Network used is United Healthcare, one of the widest PPO networks in the USA.
This plan can be bought for a 5-day trip for up to 365 days of coverage and is renewable for up to 24 months.
Urgent care visits will cost $15 and coverage amount will depend on the policy maximum and whether the provider is in network or not.
If you travel for 30 days or longer, emergency dental treatment and eye exams will be added to your coverage.
Pro Tip: What is the Policy maximum? It is the maximum amount that the plan will pay for eligible medical expenses or covered services. What is PPO Network? Always look for the PPO network in the policy document, PPO means Preferred Provider Organization, and travel insurance plans mention details of PPO Network in their policy documents. Getting a treatment outside of your plans PPO Network generally will cost you more out-of-pocket.
CoverAmerica-Gold – Acute Onset of Pre-Existing Conditions Coverage
CoverAmerica-Gold plan is a comprehensive travel insurance plan and it covers the acute onset of pre-existing conditions.
This CoverAmerica-Gold plan feature becomes effective after 48 hours of the start date of travel insurance coverage.
This means that if you have a pre-existing condition, CoverAmerica-Gold will cover an occurrence or re-occurrence within 24 hours.
Acute onset is considered to be spontaneous and without warning, so gradual symptoms or treatment may not be considered.
The CoverAmerica-Gold plan provides coverage up to the policy maximum for acute onset of pre-existing conditions for travelers up to age 69 and $30,000 coverage for travelers 70-79 years.
Pro Tip: Travel insurance plans are designed to cover new risks and medical expenses related to these new injuries or sicknesses. This is to ensure that the insurance company is able to manage risk and payouts under the travel insurance plans in a way that they do not go bankrupt paying for treatment of pre-existing medical conditions. Now you know why travel insurance plans do not cover pre-existing conditions. Disappointing but that's how it is.
CoverAmerica-Gold Travel Protection Coverage
Under this comprehensive coverage plan, along with medical coverage and support, you also get border entry protection.
If entry is denied to either the USA or one of the other covered countries, you will have border entry protection. This means you may be reimbursed for a ticket or for a carrier change fee.
If you miss an international flight, not from your home country though, you can be reimbursed for the ticket and for any lost luggage.
This plan also gives you access to travel on cruises and excursions from the USA to other countries and back.
You will have access to 24/7 travel assistance and be covered for the loss of any travel documents, including your passport.
Pro Tip: Comprehensive coverage plans are always better than fixed benefit plans as they extend several benefits apart from medical coverage.
CoverAmerica-Gold Emergency Medical Evacuation coverage
CoverAmerica-Gold provides coverage for emergency medical evacuation that includes pre-existing conditions. The policy maximum limit for emergency medical evacuation is up to $1,000,000.
Do note that medical evacuation coverage only applies if there is a pre-approval obtained from the company.
Conclusion
CoverAmerica–Gold is an excellent plan that offers comprehensive coverage for those planning to travel to the USA, especially seniors like parents visiting the USA.
You have the flexibility to travel and make memories without having to worry about trip cancellation due to medical expenses or an illness or accident. This travel insurance will provide coverage for you and your family member while you travel.